Karatbars International – The Beautiful Appearance!
Harald Seiz launched the gold trading company Karatbars in 2011 in Stuttgart, Germany. In the years that followed he explored other business ideas, including a smartphone series, banknotes with gold woven into them, and a gold-backed cryptocurrency: paradise for doomsday preppers. The German Federal Financial Supervisory Authority (BaFin) ordered his KaratGold Coin (KBC) to cease marketing and fully reverse its revenue.
At first, Karatbars focused on gold as a gift trade, rather than an investment. However, the units offered were so small that it made production too expensive and unprofitable. Later credit cards infused with gold threads (Karatbars Gold) and the IMPulse K phone, a voice-over-blockchain smartphone were advertised, though there is a widespread agreement that it was vaporware. In addition, there was KaratPAY, an online platform, K-Exchange a planned shopping community and Cashgold, which were banknotes with real gold thread woven in, which never hit the market.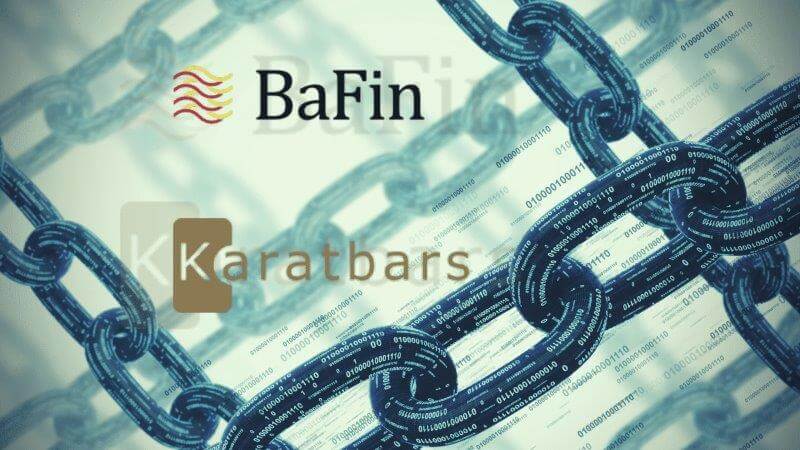 The BaFin noticed the cryptocurrency Karatgold Coin (KBC) because the Belize-based issuer Karatbit Foundation put KBC into circulation without having the necessary permission to do so. The cryptocurrency was traded in Germany via the Karatbit trading platform. Since the 11th of November 2019 the website states: "The decision of BaFin is in principle immediately enforceable by law. The notice is final." Actually, Karatbars should have already paid back the investors. The renowned Handelsblatt reported investments amounting to 100 million euros at the time, to which Harald Seiz replied that he would not follow the authority's order.
KaratGold (KBC) is a cryptocurrency that has been in circulation since 2018. Karatbars International also announced it had purchased a bank in Miami. The claim that KBC is backed by gold was retracted. It was also reported that the unlicensed Miami bank had purchased a gold mine in Madagascar, but the documents proving the purchase appeared to be falsified. It said that the mine in question was not mining gold, but titanium and zircon mined by another company.
KaratBank Coin (KCB) is another cryptocurrency issued by the foundation in Belize. The KCB is intended to be a blockchain-based investment that combines the benefits of gold and cryptocurrencies. The coin is said to be digitally tradable and based on a certain weight of gold. Karatbars International claimed that KCB can be exchanged for physical gold or any currency at any time. However, this cannot be verified now as the coin is no longer traded.
KaratGold and all related companies have failed, and every affected victim should secure their return on investment.
Do you have experience with Karatbars? Contact us: office@bekm.us
/wp-content/uploads/2015/11/logo-konfliktmanagement.jpg
0
0
Dolphin Media Production
/wp-content/uploads/2015/11/logo-konfliktmanagement.jpg
Dolphin Media Production
2023-06-14 15:09:13
2023-06-14 15:15:19
Karatbars International – The Beautiful Appearance!