Norway's oldest daily newspaper "Adresseavisen" regularly deals with the ban on Lyoness in Norway. The Norwegian authorities are not deceived by Lyoness and its subsidiaries. Good to know. An article from 15 October 2019: (Translated from Norwegian)
Although Lyoness has been forbidden to continue its entire business in Norway, the marketing of the associated shopping networks Myworld and Cashback World continues.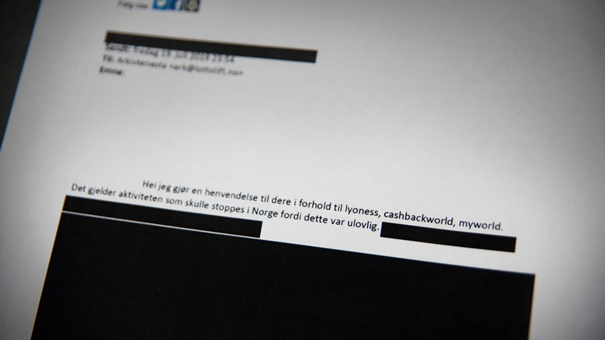 Cashback World and Myworld's Norwegian websites attract visitors with benefits they will get if they register, and both networks also have their own Facebook pages, which are frequently updated with new offers.
At the same time, Lotteritilsynet, the authority that has given Lyoness the regulatory order to discontinue its entire operations in Norway including advertising and deposits to i. a. Cashback World and Myworld last year, continues to receive clues.
The decision was approved in January this year by the Norwegian Office for Gambling (Lotterinemnda), which found that Lyoness' business in Norway constitutes an "unlawful, pyramid-shaped revenue system", whose proceeds mainly derive from recruiting new participants.
Lyoness was also not given the opportunity to remedy the unlawful aspects, but was charged with immediately terminating the activity.
Written confirmation required
In March this year, Lotteritilsynet requested written confirmation that the business was no longer operated. At the same time, they warned Lyoness that they were considering filing with the police against Lyoness, the marketers and other cooperation partners if it continues to violate regulations.
However, the list of indications received by Lotteritilsynet shows that a number of clues have been received during the summer and autumn about Lyoness still being active in Norway. Adresseavisen had no opportunity to see the evidence, as it was about "possible violations of the law" sent by private individuals, both out of respect for the whistle-blowers and those concerning the clues.
Silje Sægrov Amble, senior consultant at Lotteritilsynet, says that from July 1 to October 7, she received about 30 references to Lyoness and additional telephone inquiries and written inquiries.
Amble says that, as a result of the case, she does not want to answer specific questions about Lyoness' business in Norway and how it works. At the same time, she sent the answer Lotteritilsynet has sent to the people who have asked questions about the status of the case.
There Lotteritilsynet announces among others:
"Lotteritilsynet has recently received many new indications that Lyoness has become active again in Norway and that former participants have been asked to continue working for another company. Out of consideration for the further processing of the case, we cannot give any further information about how we evaluate the relevant information and whether the case is examined by us. "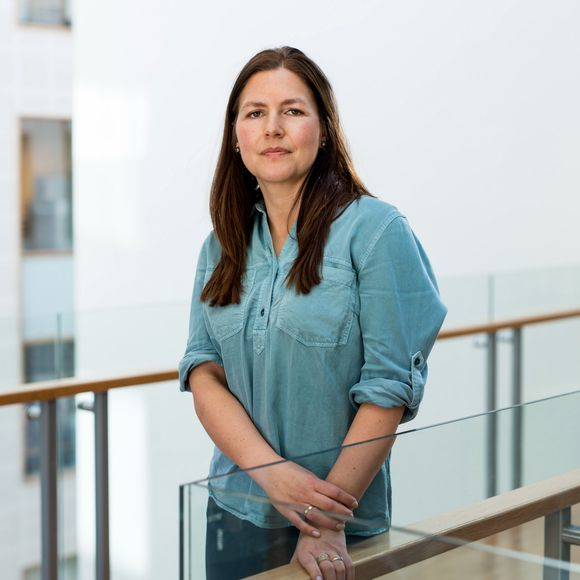 New society behind it
The decisions of Lotteritilsynet and the Gambling Office were directed against the companies Lyoness Norway AS and Lyoness Europe AG, which operated the Cashback World or Lyconet benefit system, which were responsible for marketing the benefit system and attracting new participants.
Meanwhile, a relatively new company – Myworld Nordic AS – is behind the Norwegian websites of Cashback World and Myworld.com. The company, which has been operating since April last year, is controlled by the Austrian Hubert Freidl, who founded Lyoness in 2003, through companies registered in London.
The annual accounts show that in the course of 2018 a revenue of over NOK 15 million was recorded. The financial statements also show that Lyoness Norway AS and Lyoness Europe AG are affiliated companies and that Myworld Nordic has purchased gift cards and coupons from the former company in the amount of NOK 1.8 million.
When Lotteritilsynet was informed about the formation of this company last year, Lotteritilsynet quickly announced that the ban on establishing, operating and participating in pyramid-shaped revenue systems also applies to Myworld Nordic AS.
Change of the company name
Adresseavisen has asked Amble from Lotteritilsynet whether the operation of this website is compatible with the prohibition of Lyoness to continue its entire business in Norway.
She replies that she does not want to comment on concrete issues out of consideration for the current case, but sherefers to the conclusion of the Office of Gambling that Lyoness' entire business has represented a turnover system and that Cashback World and Lyconet were part of this system.
"The Office concluded that the prohibition referring to paragraph 16 (2) of the Norwegian Gambling Act refers to the whole business activity of Lyoness as an unlawful pyramid-shaped turnover system," Amble said in an e-mail, adding a new reply:

"Lyoness has changed the company name and structure several times for this reason."
Lyoness rejected by request
Lyoness Norway AS and Lyoness Europe AG are represented by the law firm Schjødt, which has tried to suspend implementation of the official decision until it has been judicially reviewed.
First, the application for suspension of operation of the order was rejected by the Office and then it was subsequently rejected by the District Court of Oslo.
Lawyer Olav Kolstad from Schjødt has stated in an e-mail that both companies "have of course respected Lotteritilsynet's decision and have temporarily ceased trading in Norway". He further writes that the next step is to have the case cleared up by the court.
Kolstad writes that he cannot answer on behalf of the affiliated company Myworld Nordic AS, from which the Norwegian websites are operated now.
Marit Johannessen, Head of Finance at Myworld Nordic AS in Lysaker in Bærum, refers to the company's office in Graz, Austria, which had not responded by Tuesday morning.
/wp-content/uploads/2015/11/logo-konfliktmanagement.jpg
0
0
Dolphin Media Production
/wp-content/uploads/2015/11/logo-konfliktmanagement.jpg
Dolphin Media Production
2019-10-25 14:44:51
2019-10-25 14:50:25
Norway: Lyoness-Shopping network continues to operate despite an official ban!