Freidl's IPO exposed: when accounts are suddenly blocked! 
Would you be okay with your bank canceling your bank account, blocking access, and refusing to release your balance, all because you have concerns about a transaction? Of course, a bank can cancel an account, but the balance is still paid out. 
Right – the translation of the letter
Hubert Freidl's system does itself no favors by immediately denying access to their marketers' accounts just because they have legitimate doubts about this IPO and want to reverse the stock swap. MyWorld International goes even further, stating that there would be no claim for the money already deposited.
Regardless of how much money has already been deposited, as soon as it becomes clear that the marketer has seen through the system and is no longer being appeased by their upline or believes in new promises, the true face of Lyoness/Lyconet/myWorld is revealed.
We extensively documented the questionable and allegedly coerced KYC process on July 13th, 2023, to which myWorld International AG reacted peeved, which is hardly surprising when caught with the proverbial "hand in the cookie jar."
Hubert Freidl advertised his IPO with "I have a gift for you," claiming his stocks were a gift, an incentive, but for what? The incentive to devalue the money already paid in?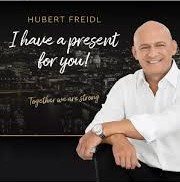 Right – the translation of the letter
With a termination, you receive your Sharepoints in exchange for returning the shares, but the only purpose of the Sharepoints was to convert them into shares, so there are no further uses.
However, myWorld conveniently ignores that Sharepoints were only granted for actual and effective payments because this would confirm payments made by the members again, something myWorld International AG or, in this case, Lyconet mSP GmbH (formerly Lyconet Promotion GmbH), would very much like to avoid.
Hubert Freidl's companies naturally want nothing to do with each other when it gets tough, so they refer to the general terms and conditions and claim, in essence: "It's written there, you don't get your money back!"
However, what we have all learned in recent years, and as is evident from the legally binding judgments, the respective terms and conditions and agreements have been declared NULL and VOID. The legal system cannot keep up with the new "rules and conditions" that Hubert Freidl and his leaders came up with. In the end, nothing changes, and it's only a matter of time before these are once again classified as invalid.
Recommendation: 
Definitely take a screenshot of your Lyconet/myWorld account!
Collect bank transfer receipts to the Lyoness/Lyconet/myWorld accounts!
Document communication with your upline (date, time, content) using a memory log!
In the next post, we will show you why you are only a "fake shareholder" without rights at myWorld International AG! 
/wp-content/uploads/2015/11/logo-konfliktmanagement.jpg
0
0
Dolphin Media Production
/wp-content/uploads/2015/11/logo-konfliktmanagement.jpg
Dolphin Media Production
2023-09-20 14:16:43
2023-09-20 14:18:19
Freidl's IPO exposed: when accounts are suddenly blocked!