Lyconet CALL UPDATE from 24 April 2023
Following Sharif Omar's recent press conference in Malasyia regarding the myWorld ASIA expansion, he appears on an internal myWorld/Lyconet call alongside founder and co-owner Hubert Freidl. He recalls his beginnings at myWorld nearly two years ago and is happy about the so far implemented updates, such as Scan and Go, which he claims is his invention. He also praises the Asian market which he says to be " the largest market in the world". Additionally, they want to go public in Asia, on top of the Europe IPO planned for this summer – what exciting news.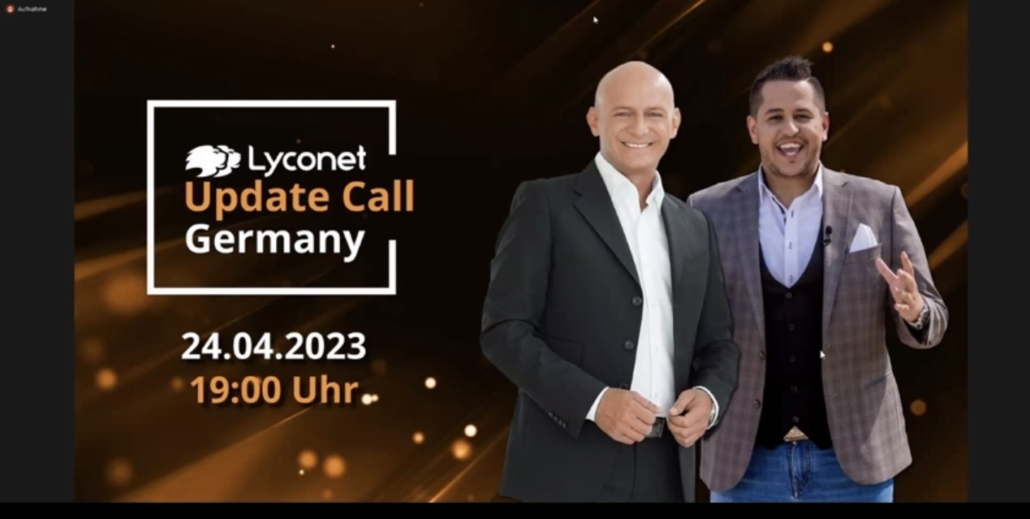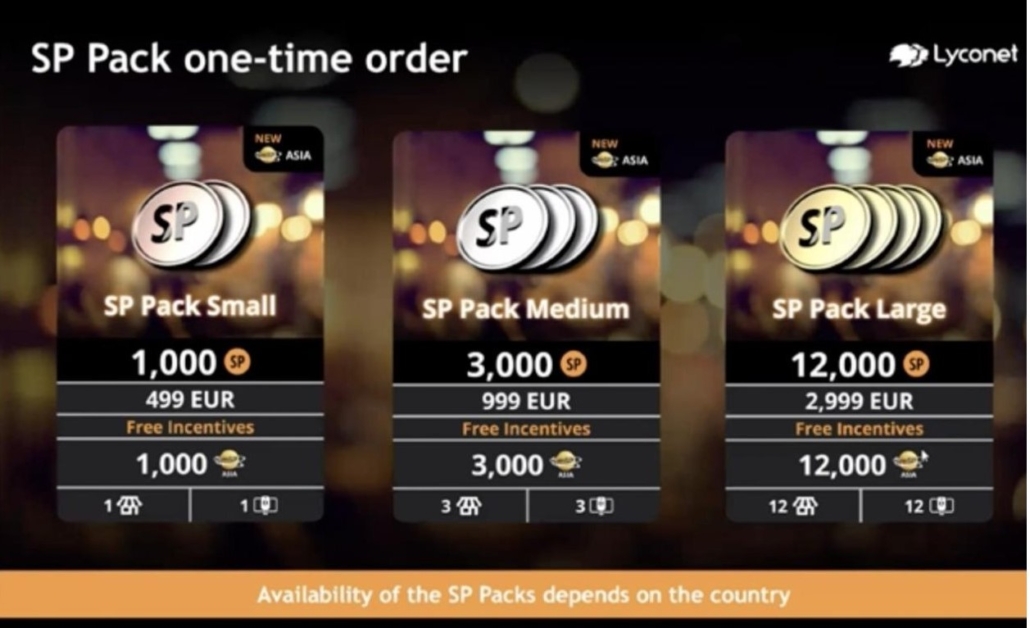 In order to make that happen, they are getting political as well as media support from the ex-president of the Malaysian Retail Chain Association, Datuk Seri Nelson Kwok, who appeared at the press conference to lend some credibility. Of course, they also want European marketers to participate in the expansion and are now offering the myWorld Asia Share Program as a new opportunity. As always, it is an incentive "completely free of charge". Free in the sense that you can only "participate" by shopping via the website and boosting your earnings by purchasing and applying the respective shopping packs as a one-off or monthly orders, costing between one thousand and 12,000 euros. So, you can help the community save money "for free", by – you guessed it – spending money.
Gelsenkirchen 07. – 08. July 2023
According to myWorld founder Hubert Freidl the participants in the big event happening between the 7th and 8th of July 2023 will become "shareholders of a European company". Furthermore, the technology that is supposed to completely change shopping behavior and bring it to the next level is supposed to be presented there as well as the new app and website, plus technical innovations and information on @media. From May 11th, as the Leader Conference in Greece takes place, the know your customer process will be implemented in the Lyconet app, through which one will allegedly receive one's shares on the spot at the upcoming event.
New: Shopping Point Cash, Credit Cards & eCredits
Shopping Cash is another internal reward currency that has no value outside of the platform and can be collected via recommendations, shopping in the community and other extras. In addition, members can now link your credit card to the app, not for a simplified payment process, but for the "information process" according to management. Anyone who buys from a partner company gets a push notification – to have everything transferred to the app straight away, right? Or maybe not, because you actually have to do another scan to feed the supposed advantages into the system. Those benefits remain in the compensation plan and are NOT direct cashback.
Which just makes this a kind of "reminder tool" so that members don't "forget" their benefits. Great or ridiculous – you decide.
/wp-content/uploads/2015/11/logo-konfliktmanagement.jpg
0
0
Dolphin Media Production
/wp-content/uploads/2015/11/logo-konfliktmanagement.jpg
Dolphin Media Production
2023-04-29 07:21:31
2023-04-29 11:00:01
Lyconet CALL UPDATE from 24 April 2023