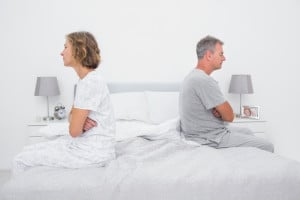 Although according to statistics divorce rates have been at a slight decline over the past years, still every third couple does get divorced. In Austria almost half (47.4%) of all marriages end within the first ten years and when combining all European Community countries there are two divorces for every 1,000 persons.
Nearly all marriages that end leave the spouses with often underestimated economic, legal and social problems not only affecting the married couple but the whole family environment (mostly the children) and jointly achieved assets as well.
Are you wondering where the money of your spouse has gone to during marriage?
Do you doubt the validity of the assessment basis of the partner who is liable for support/alimony payments?
Has the spouse who is under the obligation for support/alimony payments concealed/transferred/misdeclared his assets?
Do you plan or sense an upcoming separation and are looking for the best financial solution?

Once we take action on your behalf we examine the entire direct and indirect environment of the opposing party. Our methods of operating differ from the ways lawyers operate as we have effective ways, means and networks through which we operate and act for you around the clock.

You can ALWAYS reach us. In order to fully understand the complexity of your issues we do a profound examination to meet your individual wishes and turn your hopes into reality.

We offer our customers everything from one source of a professional working network of lawyers, accountants, notaries, banks, detective agencies, debt collection agencies, etc. all of which are targeting on resolving customer-specific matters.

If you have any questions, please fill out our contact form or send us an e-mail: [email protected]